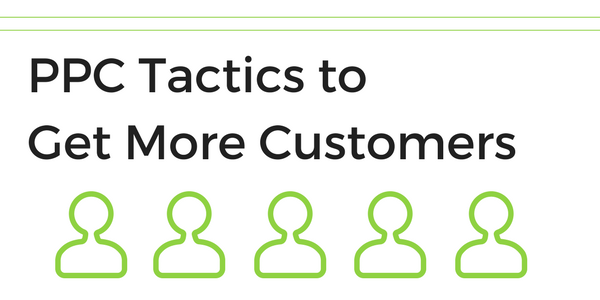 Let's talk tactics today. More specifically, PPC tactics to get more customers. We can save lead generation for a later date.
Tactics can be a double-edged sword, many businesses have cemented their place in our daily life from one excellent execution of a simple tactic. But there are also plenty of companies that never went past that initial tactic to build a sustainable business.
Don't be the latter. In the meantime, you need to try out as many tactics as you can to figure out what will work for you and your business.
Ain't nothin' to it, but to do it.
Here's how to get more customers to your SaaS product that aligns with just about any strategy.
This vs. That for SaaS Companies
This simple approach just takes into account what people are already searching for.
When you're comparison shopping, which is always the case when you have options with similar features like most SaaS products, you need to tap into their mindset. This perfectly aligns with the consideration stage of their decision and we know that people are already searching for it–thanks Google!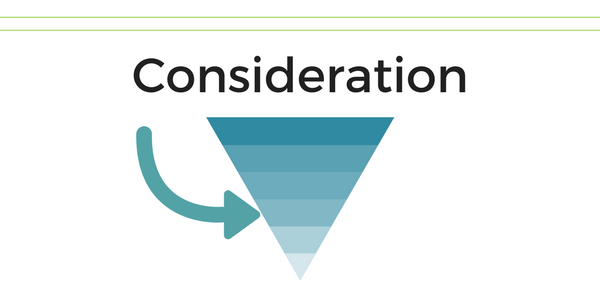 The beauty of this approach is that you already know all of your competitors. Simply go to Google, type their name in and then type vs. + space and then don't hit enter. (Shout out to Wil Reynolds because I've been doing this for years.
I'd recommend tackling this from a SEM/PPC approach and from SEO. After you've figured out if your AdWords is working, this is a great next step. You already know your competitors! No research required. Your PPC Manager can fire this up by end of day.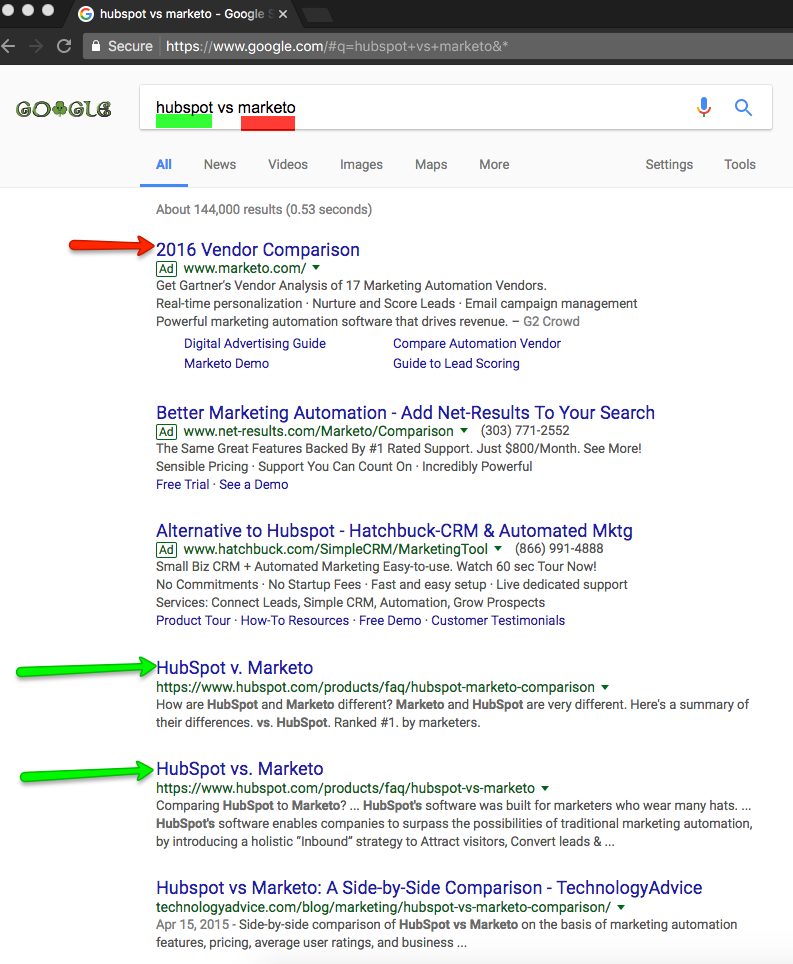 See what Hatchbuck is doing? They're drafting off the HubSpot brand with their marketing. Just like an stock car, you're saving pressure energy (read: money) and putting it to use elsewhere.
Facebook Interests for SaaS Companies
I think flat, interest-based campaigns that are built to generate clicks or engagement are the worst thing you can spend your money on. It doesn't make sense to target everyone who likes Target with your interest targeting–because everyone likes Target. As a SaaS company, you probably have an idea of the type of customer you serve–or maybe the archetype of the customer you would like to serve.
The real win is developing intersecting audiences and then rolling through them with rigorous testing. You will have 10 variations of audiences ready to go at the end of this. There's a basic way to do this.
As a SaaS company, you need to identify people who have certain tendencies and test your assumptions. Choosing the intersection of two affinities will drastically reduce the audience size, as seen in the gif below.
I couldn't have given you a worse example in this gif so let's talk through a way to go about this.
If you're tackling a large competitor, you can start by looking at people interested in your competitor as your center. From there, create an audience of people interested in your largest competitor AND one of the following:
Job: HR Managers, Directors of Marketing, or CEO's
Content/Magazine interest: are their media companies that your customer reads?
Event interest: Are there annual industry events they attend?
When you have 10-20 audiences that you can test a strong message against, you'll start to notice that some perform favorably over the others. Refine, refine, refine. And when an audience you like doesn't perform, don't make excuses.
Use Lookalikes as Soon as Possible
I have read a lot of documentation from Facebook and their data partners. I have a great handle on how the audiences are developed, but I have immensely better handle on the potential results that these audiences generate. Lookalike audiences represent a big leap because it means that you have an email list or customer base large enough to build them. Hopefully they're all hugely profitable customers that are loving your SaaS product.
Most companies think they understand their customer. The reality is that they likely have a ton of blind spots in their knowledge base. Facebook's system for lookalikes takes a lot of the guesswork out of it and gives you an immensely powerful marketing tool. If you could link credit card info with demographic data, would you feel like you understood your customers better? Facebook does that. I had my doubts from the beginning but they proved me wrong quickly.
If you have a list of 120+ customers, you should probably start with lookalikes. You can also use a customer email list, provided that you have built it while abiding by Facebook's ToS and Privacy Policy. (For the sake of your company's values, please don't ignore this. Please.)
As soon as you reach the point where you can use these, do it! It won't be a silver bullet, but it will cut out some time from your management and takes much of the guesswork out of the previous step. The way you use these audiences is up to you–certainly don't bet your quarterly marketing budget on a poorly defined strategy!
I would test with just a few thousand dollars and use just 1-2 different objectives. Completely dependent on your business model, lead generation and clicks to website are a good place to start. Limit yourself a bit so you don't get overwhelmed by the data and really pay attention to what is working. And if nothing looks compelling, don't be afraid to restart with new creative or a new offer. You're not likely to strike gold on the first try or the fifth try if you're new to PPC.
Your audiences will only improve as you gain better customers, so keep getting the right type of customer and you'll find success with lookalikes.