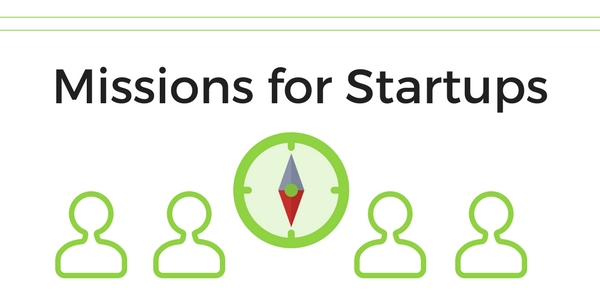 Many early-stage startups find themselves in a precarious position: they're not outright winning. This seems like a fact of life if you don't live in the world of startups–not every company can be #1. The reality is that it's quite alright to serve a small niche or differentiate based on the small differences of your customer's needs. (That's a difficult position to take when you're raising…)
But part of what we find alluring about startups is the breakneck speed at which they grow–whether they'll become the next Facebook or the next Uber. It's fantastic for these founders and teams that they're so successful. The reality of the alternative situation–of a startup that doesn't win–is not that it comes in second or third place.
It dies.
People lose jobs. Entrepreneur's lose face. Dreams get dashed.
What happens inside those startups? Why do they lose? Why don't they win?
In most companies, they die because they lack focus on the right things. As Ed Catmull said in his book Creativity, Inc., "'Focus, focus, focus.' doesn't help if you don't know what to focus on. Finding what to focus on will help you tremendously."
It starts with your mission.
Why Missions Are More Important Than Your Marketing
(Let's not hash through the differences between mission statements and vision statements right now. We'll purely say that they're different, yet very related.)
You really only have an idea and a skeleton of a business in the early days. What you're trying to achieve is immensely more important than what you have achieved because you haven't achieved much! You're on the road to product-market fit, but you haven't found it yet.
Your early adopters, customer zero, investors, or even employees will be hard to sell if they don't understand why you exist and what need you fulfill. This is the best way to get the right people on board. You mission is what gets people to commit to you. Fulfilling it gets them to stay around.
What Product You Make is Defined by the Mission You Are On
In product development, weak companies make crucial decisions based on intuition alone. Especially for truly innovative companies, intuition is all you have to start with–there's no avoiding it in these early days.
Before you developed your product, you identified a group of people with a need. Something other than money (I hope) drove you to build a company to address this problem. That's the killer story you need to tell. Great missions are simply great stories. If you don't have a good story for your customers to tell on your behalf, or for your employees to brag about, you'll be replaced by one in the near future.
People Don't Buy Cheap or Easy Unless It's a Commodity
…and you should never start a commodity business. (Ok, almost never.)
You've probably heard about the race to the bottom. It will sound familiar if you aren't. Companies drive down costs and crush the souls of their employees to extract every dollar they can from the business. Profitability and greed are, indeed, not good.
By turning your business into a "machine" of the wrong kind, you're turning it into a commodity. In many cases, turning your company into a commodity is not what your best customers need. It won't help them get the job done better. When you drive down costs and increase profitability when there's room to innovate, you're choosing the wrong side of the Innovator's Dilemma. You've picked your poison
(As an aside, there are cases where mature business models reach the status of common carrier. I almost feel like that's a political statement at this point. We're talking about innovative industries with lots of room for innovation. Not nearly close to this common carrier level.)
Capital Makes Capital (Which Makes No Sense)
A deeper argument made by Clay Christensen is that companies fall into this trap of using capital to create more capital. The cycle has to achieve something other than creating capital. There's no need to have a business without achieving something with that capital.
The essence of this is that eventually you will reach a point where the pursuit of more profits won't allow you to invest in innovative pursuits as they will cost you much more than you will make over the short term.
This is powerful.
Achieving your mission will always be more important than generating more capital.
Understanding what your mission is (and how it evolves) is almost as important as understanding the needs of the people you serve. Before you have those people, it is.